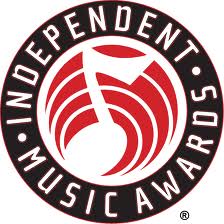 This just in — I've been nominated for an Independent Music Award in the Jazz Song category for my composition Bi Bim Bop!
In addition to industry-determined Winners, music fans from around the world have until Friday, July 19, 2013 to cast their votes at The IMA Vox Pop Jukebox to determine the fan-selected IMA Winners.  In other words, you can help us win!  Click here to vote: http://www.independentmusicawards.com/imanominee/12th/Song/Jazz
I owe a debt of thanks for this honor to all who had a part in the recording and production of this track on my 2011 debut album Mulberry Street: especially the 17 wonderful musicians of Project Hansori who really earned this, producer Darcy Argue and assistant John Guari, Paul Wickliffe of Skyline Pro Studios, and BJU Records.  This news comes among a series of doors opening for me and I thank my Creator (couldn't find an internet
link), for allowing all this.
Adding to the honor is having the IMA Jazz judging panel lend their ears to this track, including heavyweights McCoy Tyner, Arturo Sandoval, John Medeski, and Chris Wood.  I haven't seen word of an announcement date for the winners, but assume this will be sometime soon after July 19.  Stay tuned and, if you please, vote!  Thanks, JF