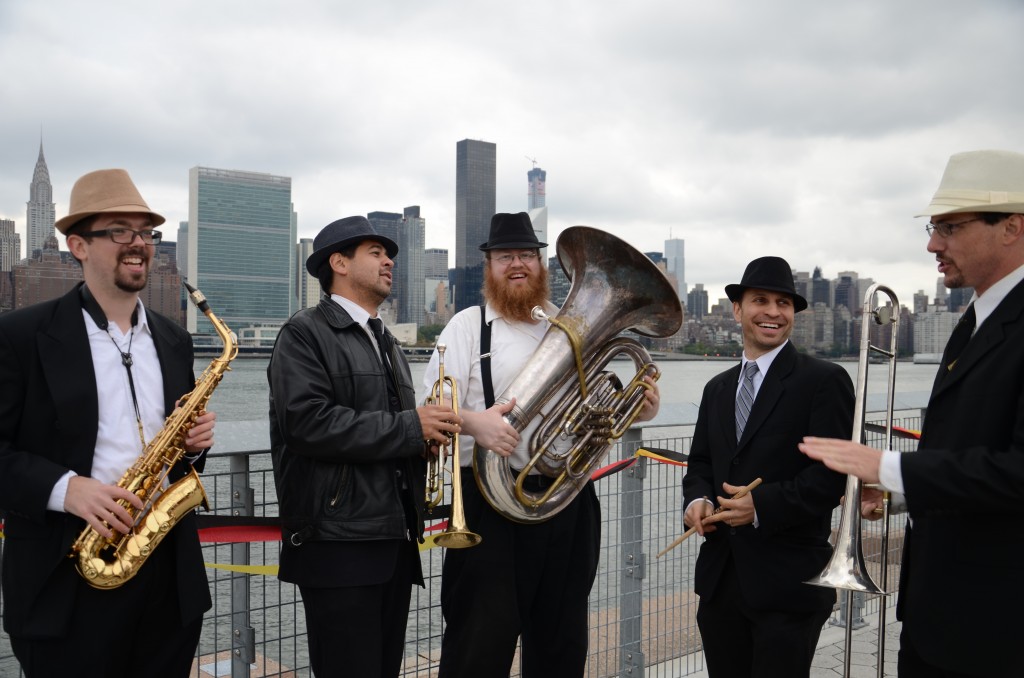 November 2014
Dear friends of Street Beat, Project Hansori and my other musical surfacings:
Below are two announcements of things where although local attendance isn't possible, something major is happening. But first, I'll start with something that folks around NYC certainly can attend.
BIG BAND CONCERT:
A long-awaited Project Hansori performance happens this month at the Sounds of Arts Festival presented by Multicultural Sonic Evolution (MuSE). Project Hansori's program "Land Bridge" –connecting East Asia and North America in a Jazz setting– kicks off the festival which encompasses eight performances over six days in Queens. This festival usually sells out so it's wise to buy tickets now (link below).
Wednesday Nov 19 @8pm
The Secret Theatre (in the Big Theatre)
4402 23rd Street, Long Island City, NY 11101
Tickets: General Admission $15 advance / $20 at the door, Seniors & Students with ID $12
Purchase tickets at http://musesoaf2014.brownpapertickets.com/
For more info about the festival visit http://musefriends.org/MuSE/Festival.html
GRAMMY VOTING:
My arrangement of John "Dizzy" Gillespie's Manteca for Dave Chamberlain's Band of Bones' latest record Caravan has made an initial step in the Grammy awards process. NARAS members have until this Wednesday 11/5 to vote to include it on the ballot for potential Grammy nominations. Here's the official listing:
Field: Composing/Arranging
Category: Best Arrangement, Instrumental or A Cappella
MANTECA
Jeff Fairbanks, arranger (Dave Chamberlain's Band Of Bones)
Parts of the album are also being considered in two other categories –  my friend Chris Rinaman's arrangement of How Deep is the Ocean? (Best Arrangement Instruments and Vocals), and the album Caravan itself (Best Large Jazz Ensemble Album).
VENEZUELA TOUR:
What I hinted at last month is now official: Street Beat Brass will tour Venezuela this January, sponsored by the US State Department! Our tour runs Jan 14-21, and includes performances at the San Sebastian Cultural Festival and more, and teaching masterclasses for students including those of El Sistema (the iconic program that groomed LA Philharmonic conductor Gustavo Dudamel). I'm now working on setting up a NYC 'send-off' show (TBA) near the start of our tour. Links to our members:
Jason Wiseman www.facebook.com/jason.wiseman.9484?fref=ts
Mike Webster www.michaelwebstermusic.com
James Rogers www.facebook.com/james.rogers.79?fref=ts
Vin Scialla www.facebook.com/vin.scialla?fref=ts
Street Beat Brass Band www.streetbeatbrass.com
STREET BEAT OCTOBER RE-CAP:
It's worth briefly re-capping Street Beat's October schedule, which was jam-packed with a dozen gigs, including our third-in-a-row appearance the annual All Nite Soul festival. We also had not-so-private birthday parades around Manhattan streets, stormed offices, and entertained crowds at various Oktoberfest events. A slightly disturbing Halloween event we were potentially asked to do luckily fell through. The photo above, from Shawna Ryan at Big Personality Media, is from our gig at LIC Landing which provided a great backdrop of the NYC skyline.
Thank you for your interest in my music. See you on 11/19, or at our TBA pre-tour send-off show!
Jeff Fairbanks
Composer, Performer, Bandleader